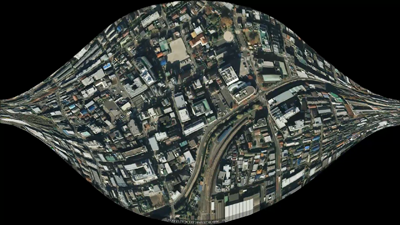 Read me
Read me is a retro like interpretation of the Fukushima meltdown. The sound is based on a news story about Fukushima, the Ascii value of each character is the base for the audio frequency, the news story became sheet music. Custom software written in C++ played the 'song' with lo-fi oscillator sounds. The video footage is screengrabbed from Google Earth, a eastward flight over Tokyo, transformed with simple distortion effects and cutted equivalent to the sound. WATCH HD FULLSCREEN ON YOUTUBE!
Link zum Beitrag

Autor/in: Kim Asendorf, Germany, 16.06 23:47
http://kimasendorf.com
New media and digital artists, educator and director, currently working and living in Kassel, Germany.