a real pixelstorm-submission: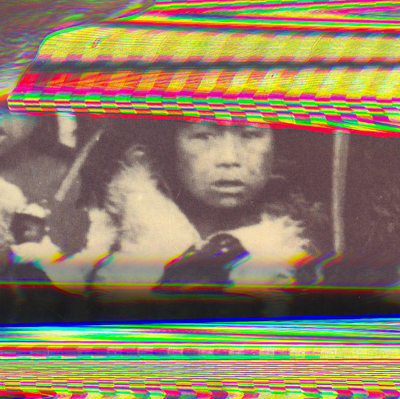 BEINGLITCH
A work from a series of experimental digital scans mixing old ethnographic images (in this case Inuit tribes of Patagonia) with contemporary holographic prints. The images were produced mixing chance, control and challenging the technical possibilities of my scanner. The image act as a surreal distorted cultural snapshot, an abstract clash of "virtual words". The glitchy (disco-like!) digital one related to machine errors and the faulty ethnographic one where "other" cultures are historically represented through dubious photographic conventions.
Link to this project

Author: Nicko Straniero, UK, 02.05 21:50

I'm an italian artist based in UK since 2000, currently doing a master course in Fine Art at Newcastle University.